Shearsby Conservation Area Appraisal and Management Plan 2021
Ended on the 5 September 2021
Map of Shearsby Conservation Area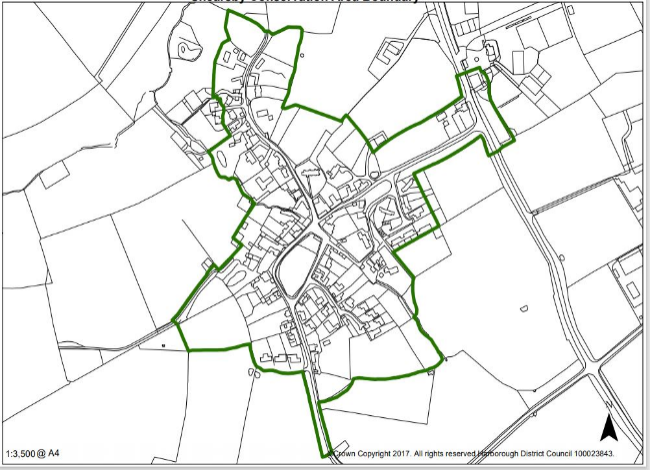 1.1 The settlement pattern of Shearsby was formed in medieval times, although there is evidence of settlement in the area since prehistoric times. There is a long history of agricultural land use and the development of Shearsby is intertwined with the farmland that surrounds it.
1.2 The special interest of the Shearsby Conservation Area is derived from the following key characteristics:
The medieval settlement pattern
The secluded, tranquil character of the village located within a dip and surrounded by the hilly South Leicestershire countryside
The strong agricultural character of the village and the relationship of the fields and farms to the traditional housing and other buildings
The use of thatch, brick and slate for buildings, especially for traditional housing and farm buildings
The relationship between the built environment of the settlement and the natural environment both within it and surrounding it
The public footpaths which relate the village to its hinterland and provide connectivity to nearby settlements.
back to top
back to top